Welcome to George's of Galilee | Narragansett, RI
EAT FISH
LOVE LIFE
Family Owned and Operated since 1948
our location makes all the difference
From Port to Plate
Our location in the Port of Galilee in Narragansett, RI affords our kitchen access to the freshest seafood available anywhere. Our commitment to the finest quality ingredients and our attention to detail shows in the quality, choice and variety in our dining options. We invite you to explore our menu.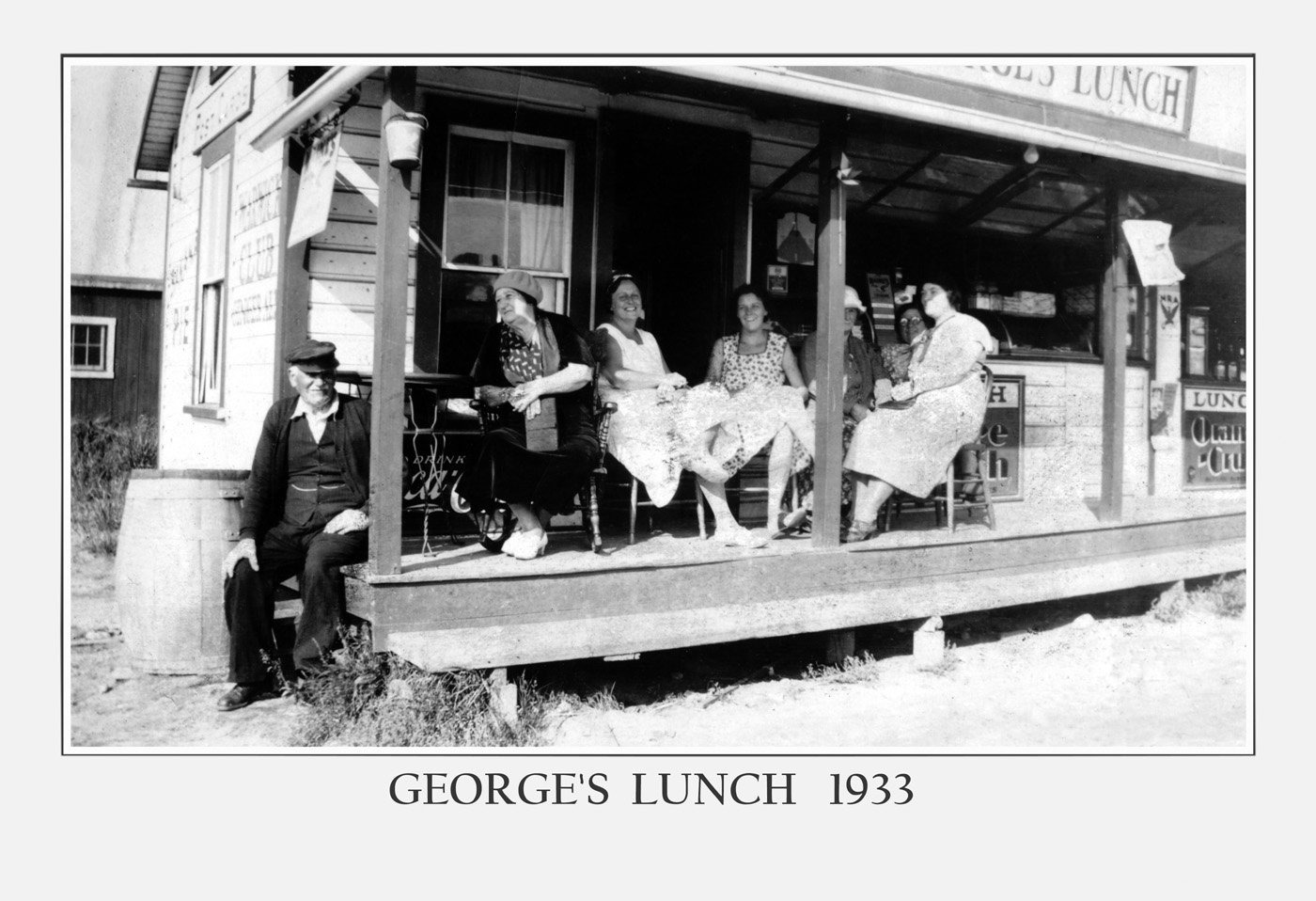 Our Story
It all began with a small beachfront coffee shop where local fishermen gathered together before heading out for work to enjoy a hot cup of coffee and the local news of the day.  Over the years George's has grown to include 6 different dining rooms over 2 floors, al fresco dining, two seasonal tiki bars, and our takeout window, all with spectacular waterfront views.
Make your event memorable
Host your private event with us
Our stunning, newly renovated Harbor View Room boasts a private bar and a beautiful view of the Port of Galilee and the Channel leading to the Harbor of Refuge. We have the best VIEW in southern New England… Combine that with the best SEAFOOD in southern New England to create an amazing and memorable event your guests will rave about!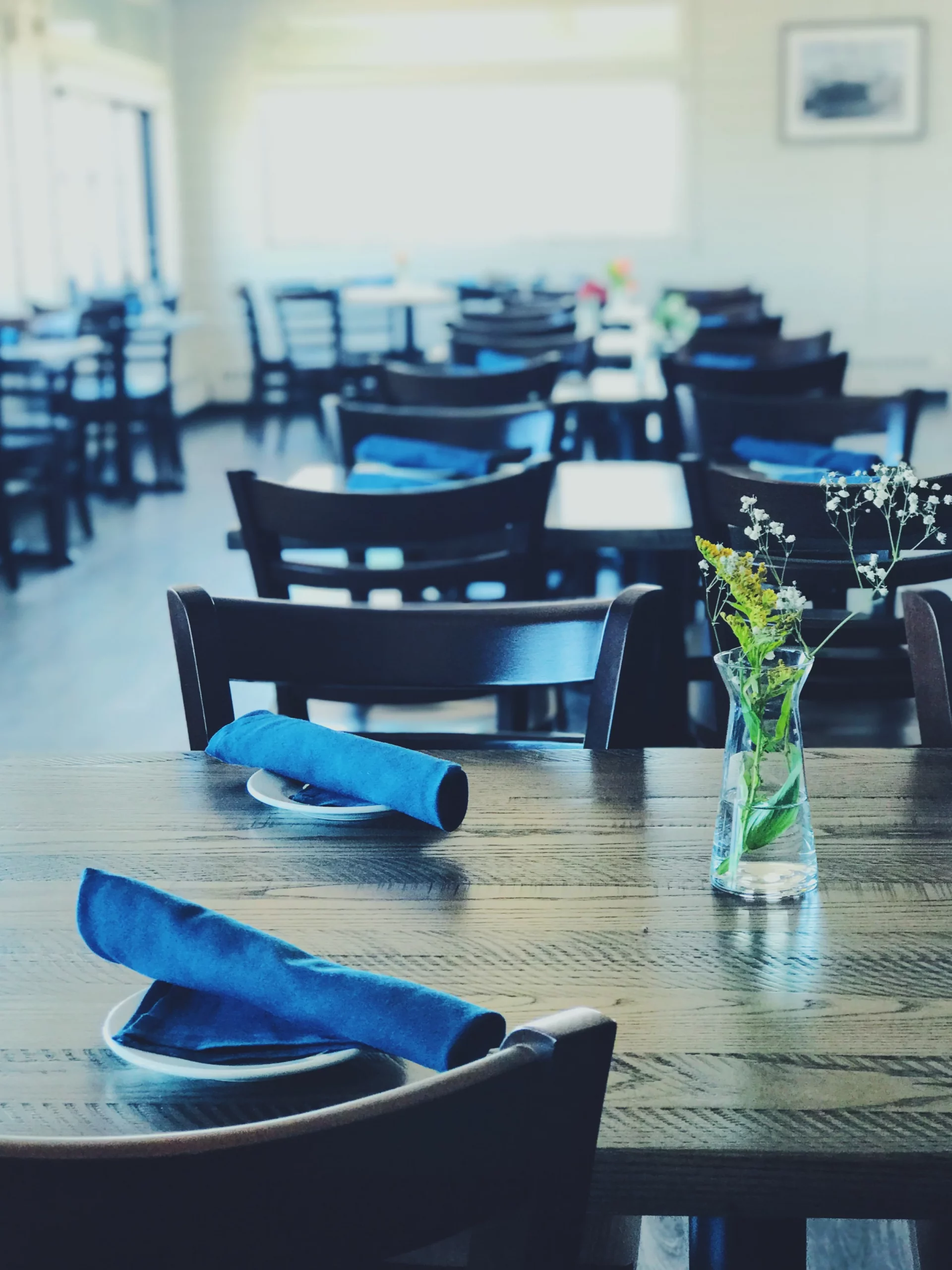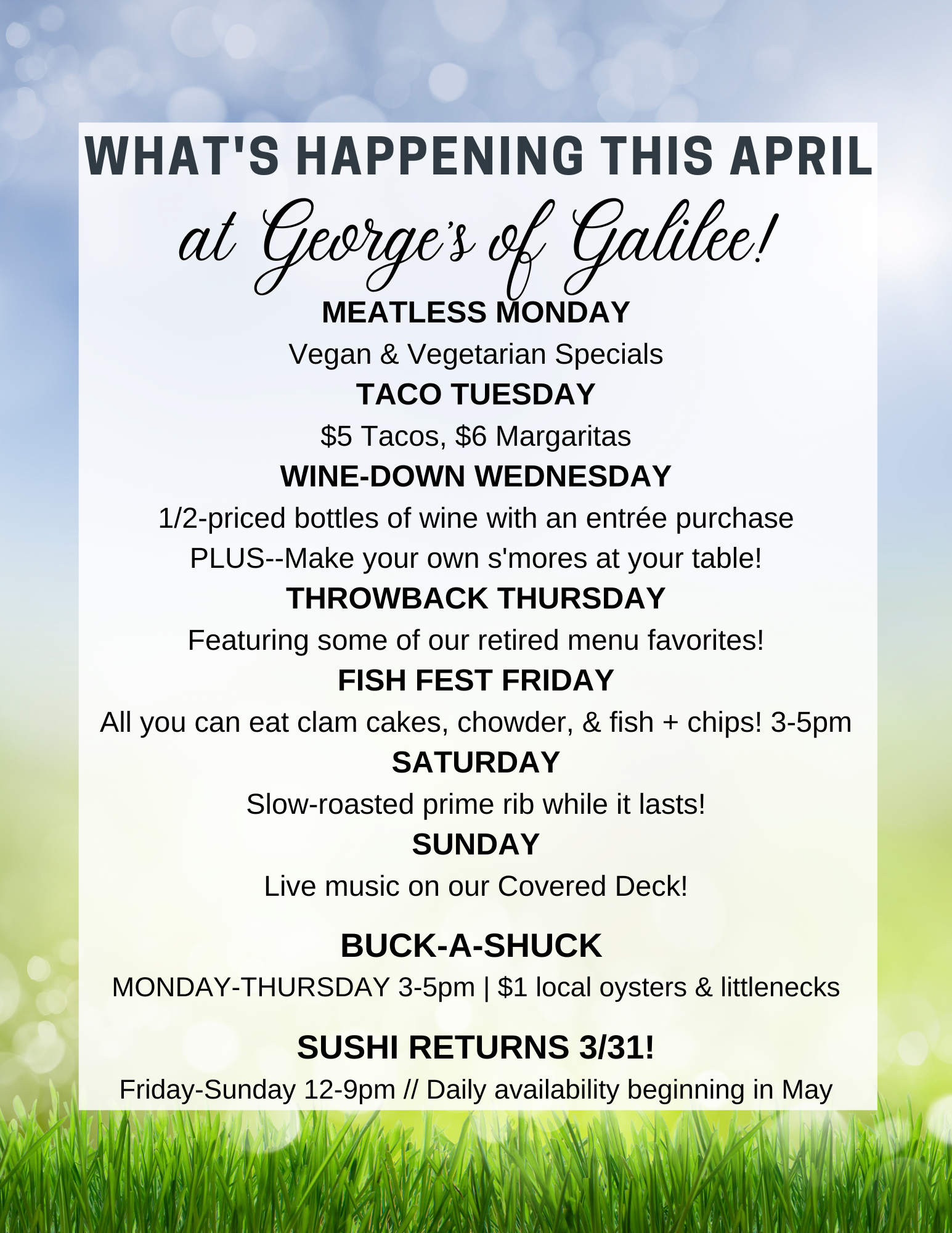 Meatless Monday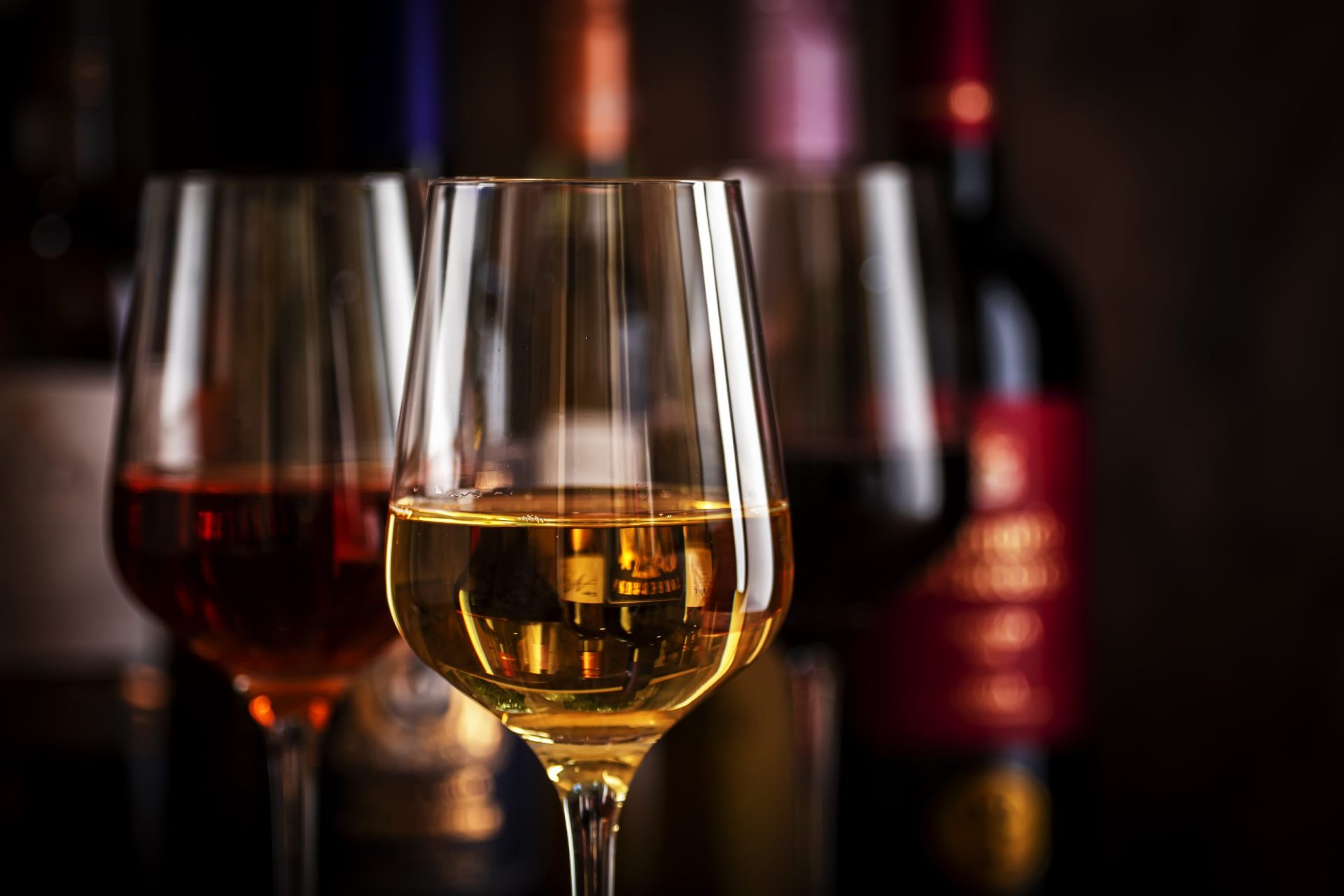 Wine Down Wednesday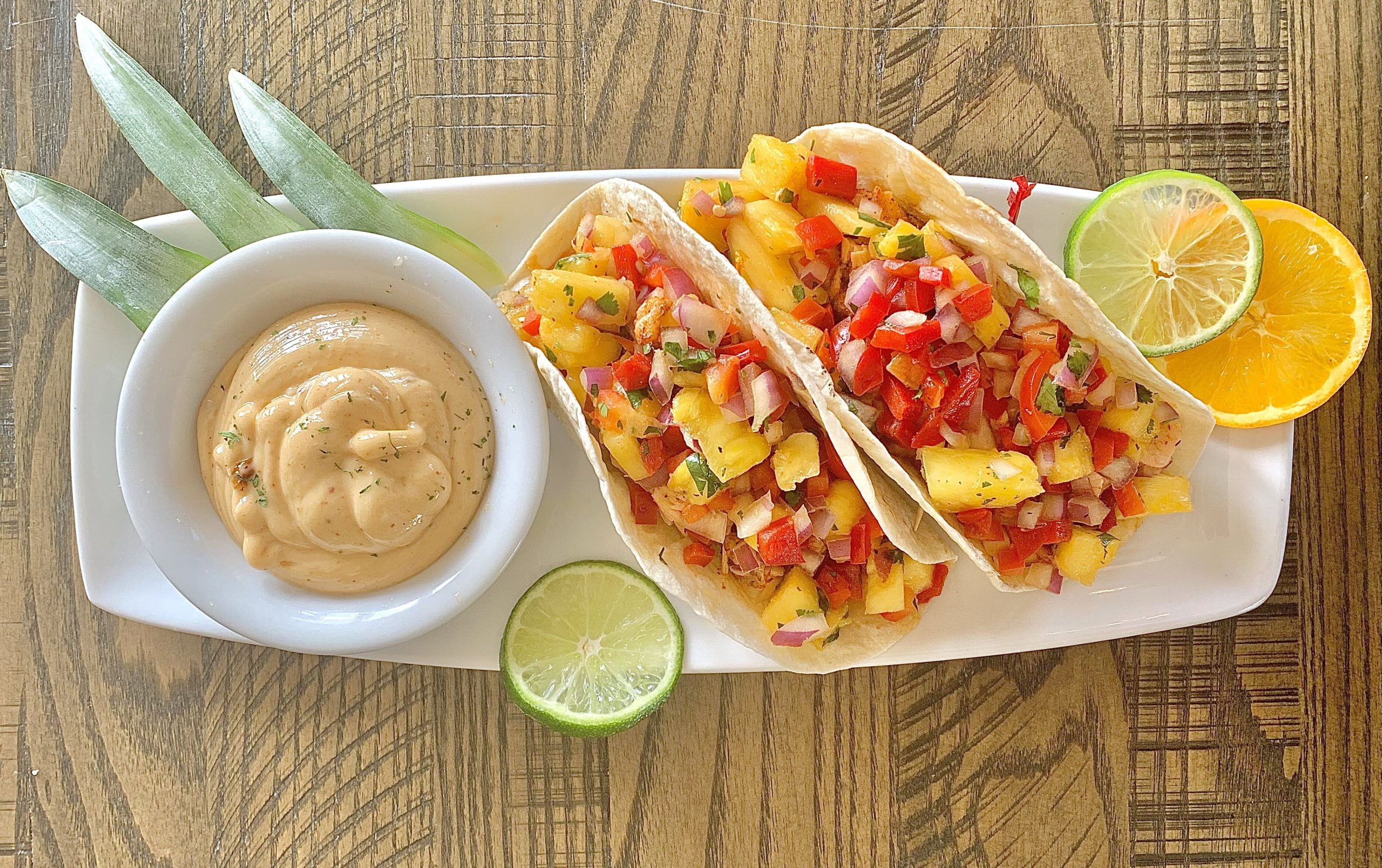 Taco Tuesday
Throwback Thursday
We are honored to serve you
Our team is here to make your dining experience extra special. From our hosts at the door, to the chefs in the kitchen everyone on staff is working to make sure you are satisfied.